In Memory of William C. Steaffens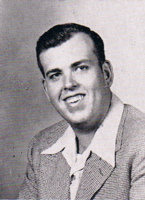 Born: 20-MAY-1926

Died: 20-DEC-2009

Activated:

Spring 1947

Little brother:

Bob Henry '53

Class Year:

1950

Major:

History

Military service:

U.S. Navy: WWII Pacific Theatre; Korean Conflict

Career and Employer:

Wisconsin Power & Light Co. (retired)
Bill married Patricia Jenkins (Ripon, 1953) on 14-JUN-1952
---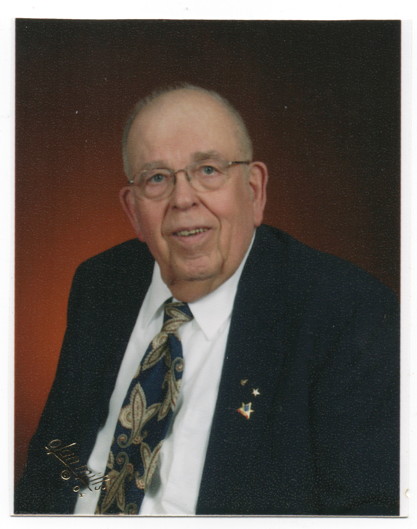 News about William
Ripon College Magazine, Spring 2004

William Steaffens '50 was recently honored for nearly 25 years of service on the Stoughton, WI, Housing Authority. Appointed in 1979, he served for many years as treasurer, until resigning in January [2004] due to health-related reasons.

"During those years he has continued a commitement to the community by proactively working to provide low-income housing to the elderly in our community," stats a proclamation signed by Stoughton Mayor Helen Johnson. "He has not only been a longtime resident of Stoughton, but a longtime contributor to our community by giving of himself, his time and his knowledge," states the proclamation.

Steaffens, a retired employee of Wisconsin Power and Light Co., has also been an active participant and supporter of the Boy Scouts of America for many years in the Wisconsin communities of Berlin, Fond du Lac, and Stoughton. In 1969, he received the Scouts' Silver Beaver Award, the highest recognition made by a Boy Scout COuncil. He continues to support scouting, contributing to Stoughton's Scouts of the Four Lakes Council.

Steaffens and his wife, Patricia Jenkins Steaffens '53, reside in Stoughton.
Statements in Memory of William
Bill's obituary, courtesy of his wife, Patricia (Jenkins) Steaffens (Ripon, 1953)

"Bill was born on May 20, 1926, in Berlin, WI, to Harvey Raymond and Mary E. (Temme) Steaffens. He enlisted in the US Navy and served in the Pacific Theatre in WWII. Bill received his BA at Ripon College, where he met Patricia Jenkins. He was then called to duty in the Korean Conflict and served mainly on Adak, Aleutian Islands. Bill and Pat were married in Chicago on June 14, 1952."

Bill worked for 34 years in gas construction engineering for the Wisconsin Power & Light Co. in Portage, Fond du Lac, and Madison, retiring in 1987

Bill was a Past Master of Kegonsa Masonic Lodge #73, F&AM, where he served in many other offices, including for the past 15/16 years as Secretary/Treasurer. He was a member and Past Patron of Venus Chapter #61, Order of the Eastern Star. He served on the Stoughton Housing Authority for almost 25 years. Bill was the Scoutmaster of Trop 12 (712) in Fond du Lac for 19 years. For his work with the Boy Scouts of America, he was awarded the Silver Beaver. He also led National Jamboree Troops to Valley Forge (1964), Idaho (1969), and Ohio (1973). Bill was a member of Stoughton United Methodist Church and also a "ham" radio operator with the Four Lakes Amateur Radio Club. His call sign was N9GTB - now "silent key." Bill was a member of American Legion Post #59, Stoughton, WI.

Bill is survived by his wife, Pat; daughter, Debra; son, Jeffrey (Trinice); daughter, Susan (Ralph Rennert); two grandchildren, Sarah (Anthony) Nuccio and Matthew Steaffens; two great-grandchildren, Michael and Abigail Nuccio; his sister, Suzanne Christenson; and nephews. He was preceded in death by his parents and by an infant son, Gregory Raymond Steaffens. Burial took place in Berlin Cemetery.

Bill was a good man, a good husband and father, and a good friend.
Information about William's life has been collected from
Patricia (Jenkins) Steaffens (Ripon 1953), Stoughton, WI
Ripon College Magazine, Ripon College, Ripon, WI
The Crimson, the Ripon College annual yearbook, Ripon College, Ripon, WI